Factory Berlin - 7.500m2 - Completed 2014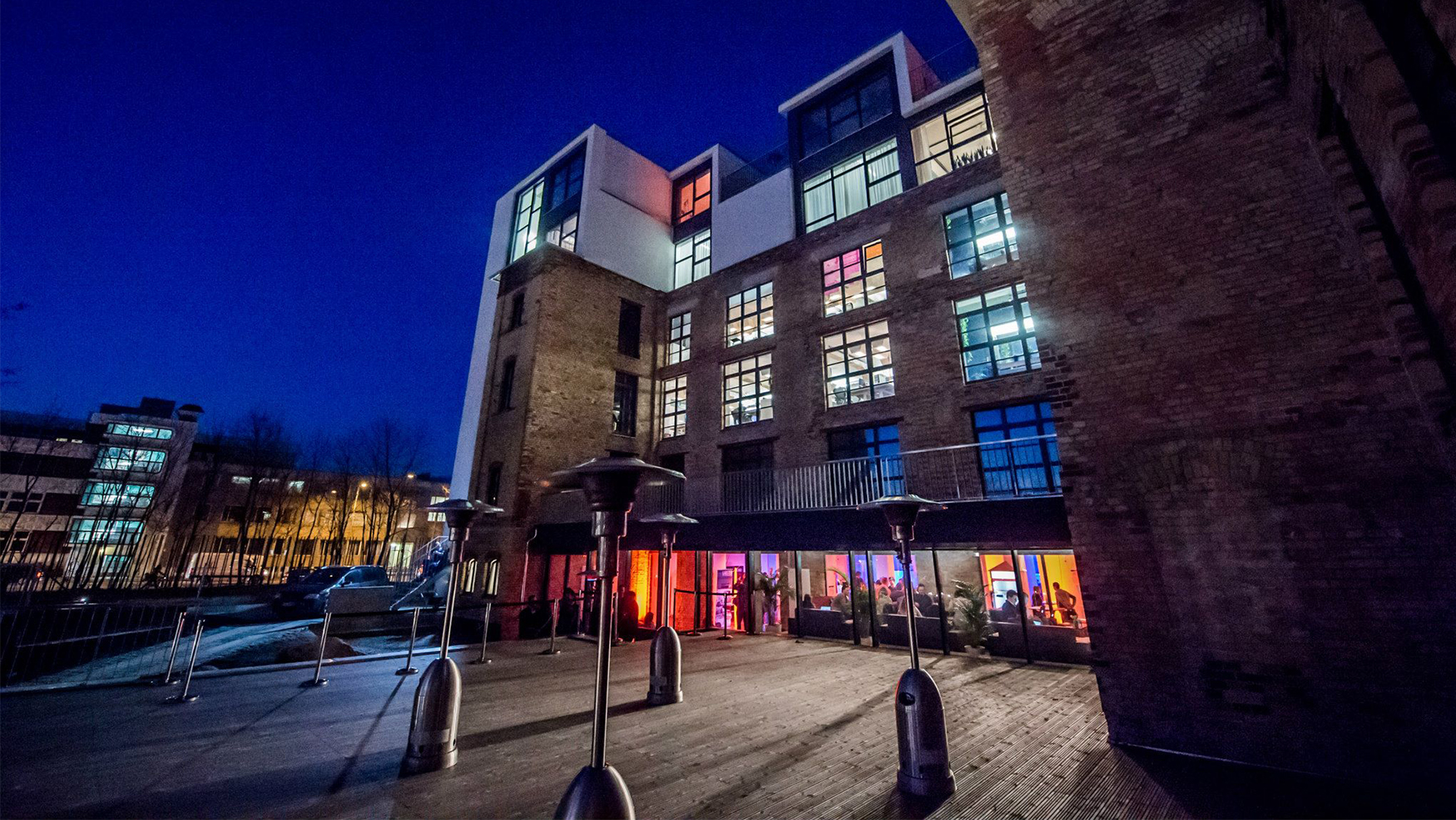 tenants include: S
oundcloud,
T
witter,
P
interest,
Siemens, T-Mobile, Google for Entrepreneurs
project team: Corentin Héraud, Eric Wolfgang Eisenhut, Sarina Giffhorn, Minho Park, Roma Gadomska,
Miles Martino Pacchetti, Cameron Halls, Roberta D'Alessandro
photos: Werner Huthmacher
Refurbishment of the old Oswald Berliner Brewery, built in the a late-19th century and once part of the Berlin Wall. The original pre-World War I brick facade was painstakingly restored while the circulation and spatial logic were manipulated to satisfy the requirements of a 21st century office landscape. The resulting architectural topography forms a village-like arrangement of white volumes, which house together clusters of small start-ups among industry giants, gathered around a central outdoor plaza on the fifth floor. The ground floor hosts co-working spaces and a restaurant, and is open to the campus courtyards, gardens, terraces, and event spaces in the basement.
Read more at ArchDaily